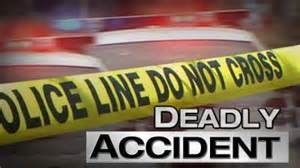 PECULIAR, Mo. — An accident in Cass Count late Wednesday night was deadly for a Peculiar driver.
According to the Missouri State Highway Patrol, Anthony Ferrari, 52, of Peculiar was northbound on Peculiar Drive, just north of East 2037th Street, around 11:05 p.m. Wednesday. Ferrari reportedly struck the front left side of a combine operated by Chris Robbins, 48, of Harrisonville. Ferrari's vehicle traveled off the road and came to rest in a ditch.
Ferrari was pronounced dead at the scene of the crash. Officials say it was unclear if he was wearing a seat belt at the time of the incident.