CARROLLTON, Mo. — U.S. Senator Roy Blunt (R-Mo.) and state emergency management officials were on hand in Carrollton Tuesday night to hear directly from community members affected by historic flooding last month.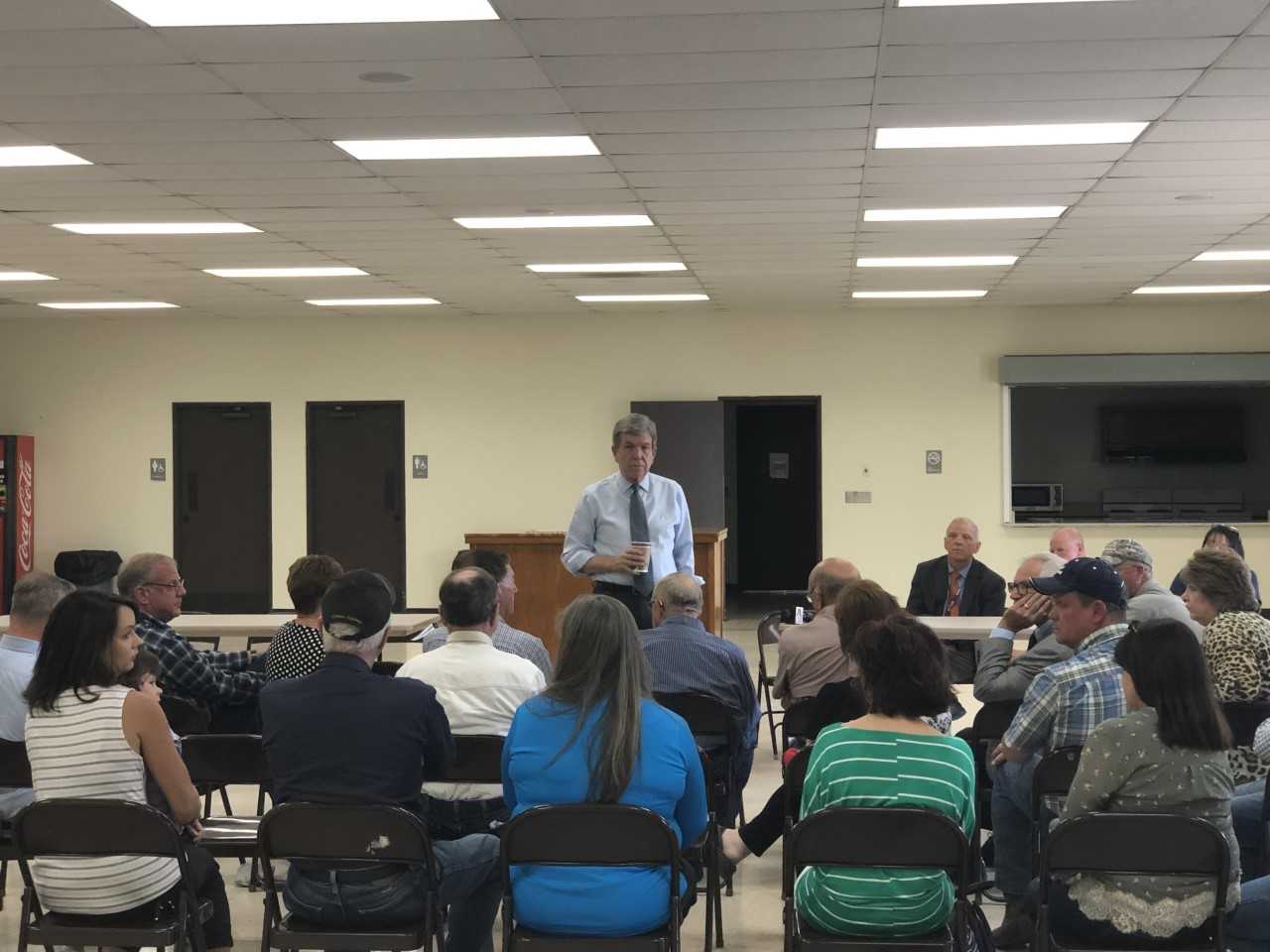 U.S. Senator Roy Blunt addresses constituents frustrated with federal policy governing the management of the Missouri River at the Rupe Center in Carrollton on Tuesday, April 16, 2019.
More than two dozen citizens were in attendance at the Rupe Center to voice their concerns about the potential for future flooding and practices of the U.S. Army Corps of Engineers.
Sen. Blunt made clear that he would like the Corps to reconsider their objectives for the Missouri River, suggesting the river be treated more as an "avenue of commerce", similar to how federal policy governs the Mississippi River.
Anger with the Corps of Engineers was palpable among community members in attendance, with one woman quipping, "we fear it, almost, instead of appreciating the river, we fear it."
The Corps has come under fire in the past month for policies which prioritize environmental concerns over preventing massive flooding further downriver, where farm land becomes inundated when the river rises to moderate or major flood stages. 
Blunt praised area communities for their role in the massive sandbagging operation which took place, calling the community "the model for what we need to see in the future."