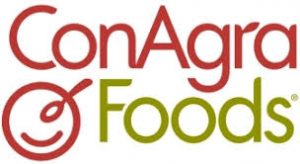 TRENTON, Mo.- The City of Trenton and the Missouri Department of Economic Development were notified by ConAgra Brands Inc. of an expected closure date for its facility in Trenton.
According to the letter sent to the City of Trenton, the goal of the closure of the "Trenton Facility" is to, "improve inefficiencies and effectiveness and eliminate redundancies within its supply chain network." ConAgra's decision to close the Trenton Facility will affect all employees and is expected to be permanent.
A total of 282 employees are expected to be affected by the closure. The letter indicates that employee separations will occur in phases, ConAgra will begin separating employees from their employment on March 9, 2018, leading up to the anticipated closure date of May 31, 2018.
The letter also states that management and administrative employee are not represented by a union and that production and production support employees are. Therefore, the employees represented by their respective unions have bumping rights.
Click below for the full letter sent to the City of Trenton.
ConAgra Brands Inc. notice of plant closing