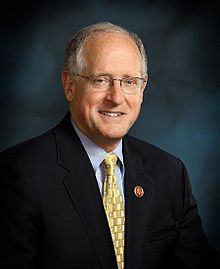 KANSAS CITY, Mo., (NAFB) — House Agriculture Committee Chairman Mike Conaway, a Texas Republican, says he wants to finish the next farm bill this year.
The current farm bill does not expire until the end of 2018, but Conaway has asked House leadership regarding the possibility of floor time this year. House Ag Committee Ranking Democrat Collin Peterson of Minnesota says he would also like to complete the farm bill this year. But a majority of lobbyists said in a poll week they expect Congress will not finish the farm bill until 2019, and think lawmakers will spend 10 percent below the current legislation.
Speaking via video to the Crop Insurance Annual Conference Monday, Conaway said crop insurance is working for farmers. Meanwhile, speaking in person at the Southwest Ag Issues Conference, Conaway said farmers are hurting, and that he is committed to providing farmers a strong farm bill, according to the nonprofit coalition Farm Policy Facts.
The Senate Agriculture Committee has set its first farm bill field hearing for February 23rd in Manhattan, Kansas.