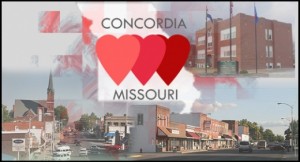 CONCORDIA, Mo. — The Concordia Board of Aldermen are scheduled to meet tonight at 7:00 in the Concordia Community Building.
According to the agenda, five bills will be introduced all proposing ordinances for a special tax assessment for various places within city limits. An ordinance will also be discussed to amend the April 1 to September 30, 2017 budget.
The board will discuss a contract with JR & Co. for repairs to the Concordia Community Center. A Loan Arranger Agreement for the purchase or lease of filters for the water treatment plant will be discussed. The Mayor, City Administrator, and Aldermen will all give reports.
The meeting will then adjourn to a closed session.