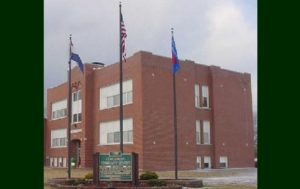 CONCORDIA — How to handle yard waste was the lead topic of discussion at the Concordia Board of Aldermen meeting Monday night.
Instead of hauling off leaves and tree limbs, Concordia is looking to do it themselves. City Administrator Dale Klussman says the city is working with the Solid Waste District on how to make the process more efficient.
As a part of the grant request, the city will also be considering composting.
The board also that night elected to make Nov. 9 Buddy Poppy Day, per the request of the local VFW post. Historically the VFW sold poppies on Memorial and Veteran's days. This year they will be able to sell poppies in the days leading up to Veteran's Day and on the day itself. Klussman says that along with poppy sales, there will be a ceremony in Central Park on Veteran's Day, which this year is Nov. 11.
The board discussed plans with the Concordia Lions' Club to expand the Main Street sidewalk and make it more accessible. The original plan three years ago was to make the sidewalk safer for the area. Now that there is some funding available, there are plans to remodel the sidewalk and create and accompanying crosswalk that is more ADA compliant.