CONCORDIA, Mo. — A busy meeting is scheduled for the Concordia Board of Aldermen Monday.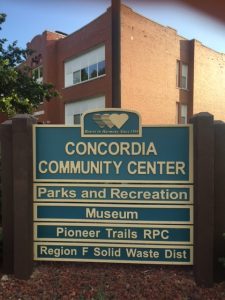 Any members of the public present will be allowed a limited amount of time to speak before old business is brought up.
The Board will consider an ordinance which was postponed following a first reading August 6 to regulate the use of seat belts and child restraints in vehicles within the Concordia city limits while another would establish required permits for garage sales.
In new business, sewer backup on South Runde Drive which occurred August 16 will be discussed before a proposed ordinance to levy taxes on real and personal property for 2018 is discussed.
Comments from alderpersons, the mayor and city administrator will round out Monday's meeting, which is slated to get underway in Room 203 of the Concordia Community Building at 7:00 p.m. Monday, with the public hearing beginning at 6:45 p.m.