CONCORDIA, Mo. — A busy agenda is expected at Monday evening's meeting of the Concordia Board of Aldermen.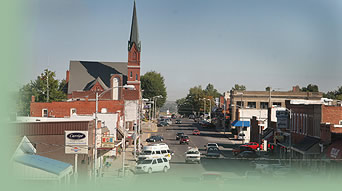 The approval of a number of bills will start the official business of the meeting, with one amending the 2017-18 budget to approve expenditure budgets and to adjust revenue budgets as needed by city leaders.
Any business from members of the public in attendance will then be heard by the board.
Nearly a half-dozen items of new business are up for discussion, including pending city approval to use the park and a portion of city streets for the Concordia Fall Festival.
The mayor and city administrator will then give reports before comments are heard from members of the board.
The Concordia Board of Aldermen is slated to gather in room 203 of the Concordia Community Building at 7:00 p.m. Monday.