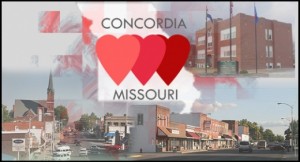 CONCORDIA, Mo.- The Concordia Board of Aldermen is set to address multiple new business items and approve a number of bills consolidated by funds at tonight's regular meeting.
According to the tentative agenda, the city council will introduce and discuss a proposed ordinance amending the FY (fiscal year) 2017-2018 budget, approving expenditure budgets and adjusting revenue budgets as required and considering the authorization of payment of bills consolidated by funds.
New business tonight includes authorizing purchase of School Zone signage, a discussion of Aquatic Center operations, report on street work and a Lions' Club request for use of Central Park for Heidelberg Gardens. Also, a discussion will be held regarding a request by American Best Value Inn to be granted an extension for payment of tourism tax before a revocation hearing is held.
The City Administrator will provide a report and comments and questions will be heard from Board members before meeting is adjourned. The Concordia Board of Aldermen will meet in the Community Building beginning at 7:00 p.m.