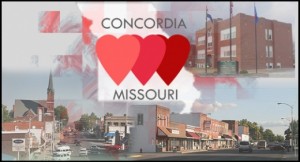 CONCORDIA, Mo – The Concordia Board of Aldermen gets back to business at tonight's meeting, January 4, 2016.
The board will consider finalizing amendments to city ordinances.  At the last meeting in December, two ordinances were considered for amendment, which related to regulating solicitation within the city, and changes to codes dealing with business license application. A budget review for the 3rd quarter is also expected from the City Administrator.
The Board will also attempt to conclude unfinished business regarding the Concordia Heritage Society.  In a letter to the board, the organization announced it was disbanding, and desired to leave issues pertaining to its continuance, up to the discretion of the board.  The Aldermen Board responded that it had no desire to take financial responsibility for the museum.
Business will conclude after a closed session scheduled at the end of the meeting.  The regular session starts at 7 p.m. tonight at the Community Building.