JEFFERSON CITY, Mo. — Missouri Congressman Sam Graves is introducing a bill to stop FEMA from taking back disaster funds they mistakenly awarded.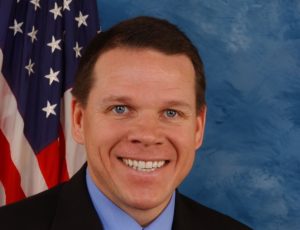 The legislation, the Preventing Disaster Revictimization Act updates current law by requiring FEMA to waive the debt of someone who has received assistance in cases where no fraud has been committed and when the agency later determines it mistakenly granted the assistance.
"This bill stops FEMA from revictimizing the victims of disasters," said Rep. Graves.  "The Preventing Disaster Revictimization Act prevents FEMA from trying to claw back critical assistance that disaster victims, through no fault of their own, have been awarded and have already used in the difficult process of putting their lives back together. The amount an individual can receive from FEMA in these instances is relatively small in terms of the overall federal budget, but to my constituents in North Missouri and many others across the country, that assistance can be the difference between the road to recovery and the road to ruin.  To try to take that money back from disaster victims, because of a mistake FEMA made, is simply unacceptable."
Graves introduced the bill after a Holt County resident, who lost his family home to the 2019 flooding, was mistakenly provided over $12,000 in FEMA assistance money and then later told he didn't qualify and would have to pay it back.
Under the current process, FEMA can come back weeks, months, or even years later to seek repayment of funds it awarded victims, even when the agency made the initial error