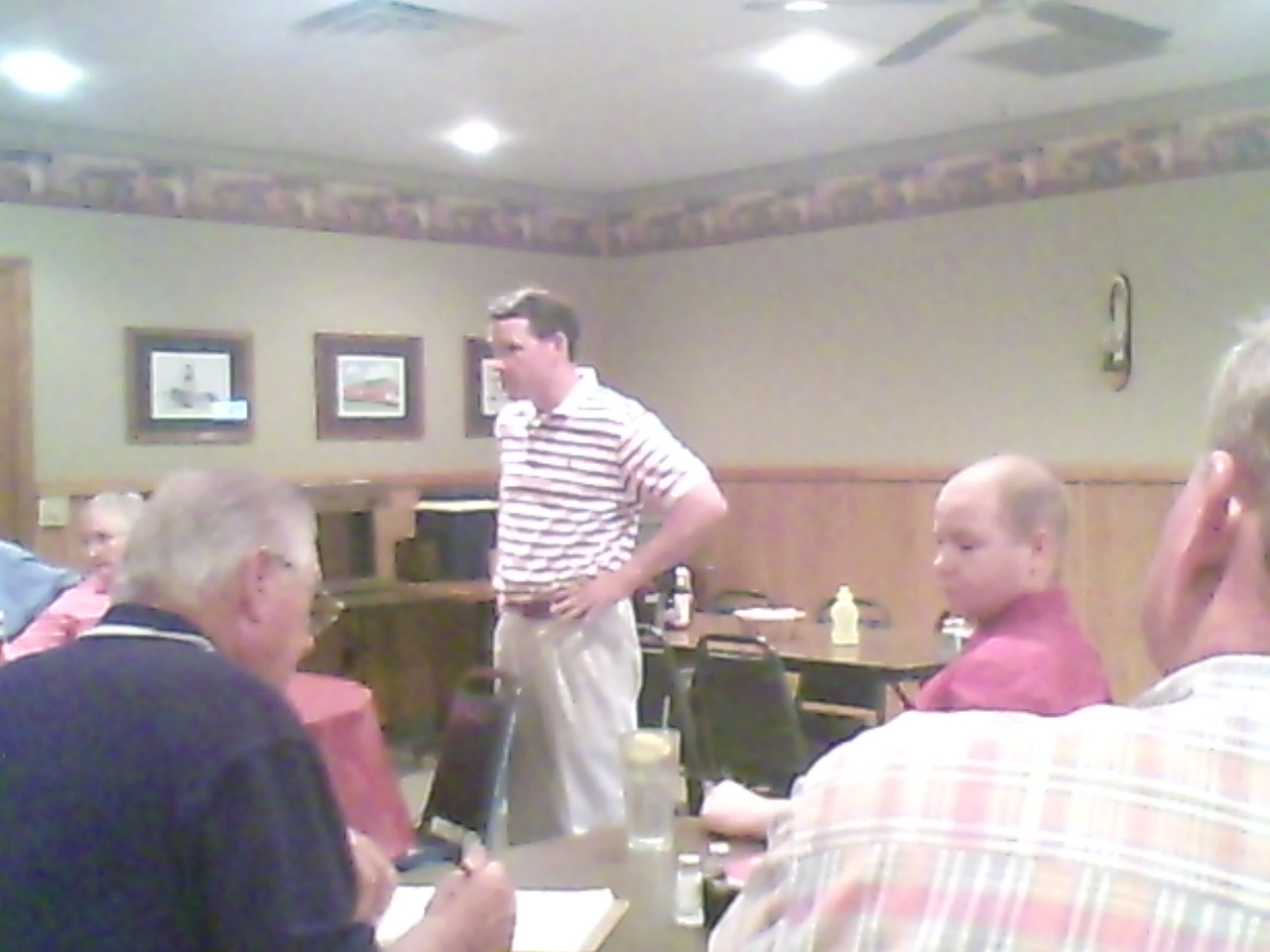 U.S. Congressman Sam Graves continued his Main Street Listening tour Thursday in Carrollton.
Click to hear KMZU's Brad Hartman talk with U.S. Congressman Sam Graves:
Press Release from Congressman Sam Graves Office
U.S. Congressman Sam Graves continued his Main Street Listening tour this week and it included a stop in Carrollton. Graves dropped by several small businesses in town before the event to hear their ideas on what needs to be done to get rid of the obstacles to job creation.
Graves ended at JB's Steakhouse and gave the crowd an update on Washington's efforts to get spending under control. Graves said the debt ceiling bill that passed was far from perfect. It cut $900 billion in spending over the next 10 years and set up a super commission that is tasked with finding another $1.5 trillion in cuts. However, Graves said the reason he supported the bill was the provision that requires both houses to vote on a balanced budget amendment before the year is over.
"Forty-nine states, including Missouri, have a balanced budget requirement and Congress should too," said Graves. "We Have to get both parities focused on balancing our budget. If we don't then we will continue to see lip service given to balancing the budget and spending will continue to be out of control."
Graves also talked about what Congress could do in September to help create the right climate for growing jobs. While he does not believe that government creates jobs, he said that it has a responsibility to have the right policies in place for businesses to succeed. Among the items he mentioned were tax reform, regulatory reform and three pending free trade agreements in Congress.