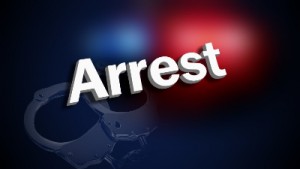 SALINE COUNTY, Mo.- Troop A of the Missouri State Highway Patrol apprehended a Independence, Mo., man Monday night on a number of felony allegations including drug trafficking.
According to a filed arrest report, at approximately 9:41 p.m., Aaron Lampe, 31, was initially stopped for speeding and was charged with felony drug trafficking methamphetamine, four counts of felony drug possession, felon in possession of a firearm and unlawful possession of drug paraphernalia.
The amount of drugs seized was not listed in the report. Lampe was transported to the Saline County Jail and placed on a 24 hour hold pending the filing of formal charges.