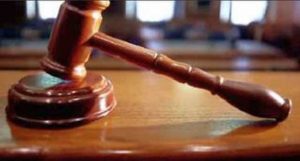 SPRINGFIELD, Mo. (AP) – The man convicted of abducting and killing a 10-year-old Springfield girl has been sentenced to death.
Circuit Judge Thomas Mountjoy on Thursday sentenced Craig Wood, 49, for the February 2014 death of Hailey Owens. Woods was convicted in November of first-degree murder but the jury couldn't decide whether to sentence him to death or life in prison without parole.
Wood grabbed Hailey off the street and took her to his home, where he raped her and shot her in the head.