JOHNSON COUNTY, Mo. — A hearing was scheduled Thursday in Johnson County, for a man who won a partial appeal of his conviction for child molestation.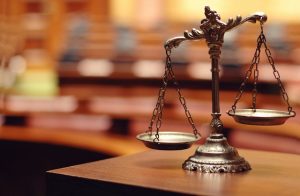 The Missouri Court of Appeals overturned the jury's guilty verdict on the child molestation count as well as a prison sentence totalling 75 years for Andrew Thomas Barbee, 28, of Knob Noster.
The jury found Barbee guilty of one count of statutory rape, two counts of statutory sodomy and child molestation in March of 2017.
Barbee argued the court allowed improper testimony despite objections by the defense.
The conviction on the statutory sodomy and rape charges were not overturned in the ruling.
A disposition hearing is scheduled to take place on December 18.