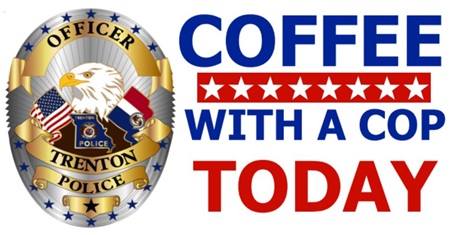 The Trenton Police Department is hosting their second "Coffee with a Cop" program on Monday.  Click to hear KMZU's Kristie Cross talk with Chief Tommy Wright:
Press Release from the Trenton Police Department
Chief Tommy Wright would like to remind everyone about the second Coffee with a Cop program, to be held on Monday, November 19th, 2012 at 7:00 a.m., at "The Barn" Coffee, gifts and more. "The Barn is located at 1109 Main Street, Trenton Missouri near Trenton City Hall.
Chief Wright encourages everyone to come out and meet some of the member of the Trenton Police Department while supporting a local, downtown merchant by purchasing a delicious cup of gourmet coffee.
Monday, November 19th, 2012 0700-0900 a.m.
The Barn
1109 Main Street, Trenton Missouri