WASHINGTON (press release) — Tom Vilsack, Agriculture Secretary, announced Thursday, January 12, 2017, the release of a report studying the lifecycle of greenhouse gas (GHG) balance of corn ethanol.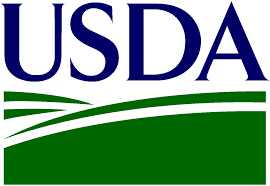 The report finds GHG emissions associated with corn-based ethanol in the U.S. were 43 percent lower than gasoline when measured on an energy equivalent basis.
According to a news release, the report found greater lifecycle GHG benefits from corn ethanol than a number of earlier studies, driven by a variety of improvements in ethanol production, from the corn field to the ethanol refinery. Farmers are producing corn more efficiently and using conservation practices that reduce GHG emissions, including reduced tillage, cover crops and improved nitrogen management.
An indirect change in land use was anticipated from growing corn to produce ethanol in the previous studies however, with new data and research there is strong evidence that while land use changes have occurred, the actual patterns of changes and innovation with the farm sector have resulted in these indirect emissions being much lower than previously projected.
The USDA also reports added GHG benefits of on-farm conservation practices like reduced tillage, nitrogen stewardship, and cover crops—the same practices outlined in USDA's Building Blocks for Climate Smart Agriculture and Forestry strategy, which aims to reduce GHG emissions by over 120 million metric tons of carbon dioxide equivalent per year by 2025.
For more information visit https://www.usda.gov/wps/portal/usda/usdahome?contentid=2017/01/0007.xml&contentidonly=true.