A river's name was one topic of discussion in Sedalia Monday night. Click to hear KMZU's Sarah Scott speak with Mayor Elaine Horn:
City Council voted to send an application to the Missouri Board on Geographic Names. According to Horn, a local body of water has taken on a rather unfortunate label.
"Many many years ago it was the Pearl River. And at some point it kind of became contaminated. And it stank, to put it quite bluntly," said Horn, "And so it kind of got changed in name to Sewer Branch. And so now we are trying to get back that part of our historical nature of our community, and bring back the Pearl River."
The City will petition the Board to change the name back to the Pearl River or the North Pearl River.
Council also approved the purchase of a Thermal Imaging Camera for the Sedalia Fire Department. That new equipment will be purchase for about $5,400.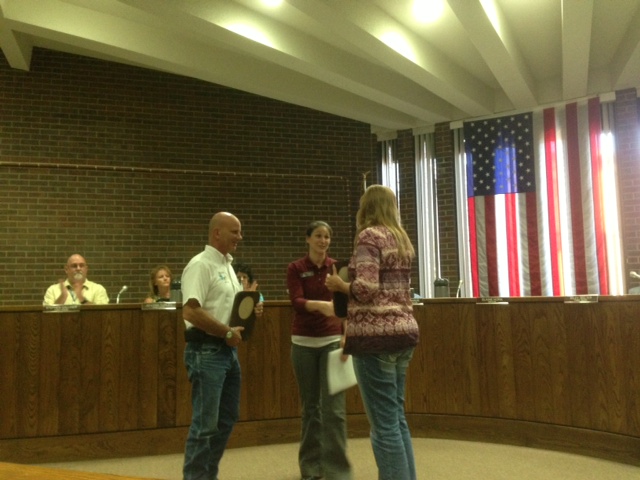 A new fee was added at the Cemetery. Those who wish to have an established grave redug must now pay a $750. This would apply in situations where an existing burial plot must be deepened to fit two caskets, or when a body is moved.
A representative of the Missouri Stream Team presented an Ambassador Award to Mona McCormack for her work in the Sedalia area. Phil Webster also was recently honored for his work to improve water quality.