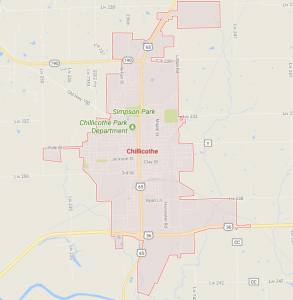 CHILLICOTHE, MO – Administrator, Darin Chappell was present at his first official council meeting August 28.
Chillicothe city officials approved two new acquisitions for the fire department.  A presentation was made to council requesting funds for the purchase of air cylinders and accessories.  A large portion of the funding would be reimbursed through a grant.  Council members voted to supply funds for the cost, with grant money reimbursing $160,000.  The actual cost to the city would be  $20,872.88.  Chief Darrell Wright presented the matter.
Council also approved the fire department's acceptance of equipment from Canadian Pacific Railway, as part of an agreement to have on-hand equipment for response to potential hazardous materials spills.  Related equipment is to include a boat for water response.
The discussion of potential sale of a portion of Clay Street Park was undertaken after a presentation from one interested resident.  The resident desired to maintain the property as a natural extension of his front yard.  Talk centered upon a small creek that acts as a drainage system for the residential area.  City officials, while intimating a willingness to part with the property, insisted easements must be maintained in the event the ditch had to be serviced.  A cost estimate is forthcoming from city officials at a later date.  The city administrator and city attorney gave input.
City Administrator, Darin Chappell, requested permission from the board to allow city officials to conduct maintenance on former prison property.  The plot had previously been used as a garden for the 'Pass the Taters' program.  Chappell stated, the area was overgrown, untended, and therefore needed to be mowed.  A sign and shed would also be moved from the property.
The date of an upcoming council meeting, originally scheduled for September 11, was rescheduled for September 8 due to a conflict with Missouri Municipal League Conference.
Council members gave individual reports before voting to enter into closed session.