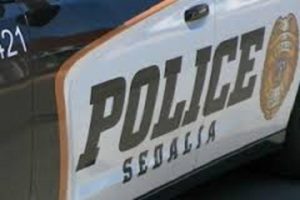 SEDALIA — At tonight's 6:30 p.m. meeting (July 6), Sedalia City Council members will hear from officer Mark Cherry about the value of Crisis Intervention Training (CIT), something Cherry says his department has practiced since 2015. Among the benefits of the training, officers learn how to de-escalate tense situations and also help those in need of services.
"They (citizens) get referred to mental health or substance abuse resources that are established within the community. And it reduces repeat visits to jail. It also reduces unnecessary medical care, and there's less chances of officers or citizens of being hurt and (it) minimizes the use of force," Cherry told KMZU.
In today's highly-charged climate, Cherry says the council requested this information to learn how Sedalia's police department handles crisis situations. A 25-year-old Sedalia woman, Hannah Fizer, was killed during a traffic stop by a Pettis County deputy on June 13.
Among its 43-member officers, 38 are CIT trained, Cherry says, as well as dispatchers.  COVID-19 has interrupted the training process to complete the department, but it will resume as soon as possible, he added. In total, more than 300 first responders, dispatchers and social workers have been trained in Pettis and Johnson counties, he says.