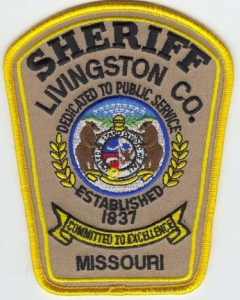 CHILLICOTHE, MO – The Sheriff in Livingston county is lamenting the number of addiction-related incarcerations, and the effect illegal drug use has on the community.
In a recent press release, Sheriff, Steve Cox estimates at least 34 out of 43 currently incarcerated at the regional jail for Livingston County offenses have been involved in addiction, or illegal distribution of drugs. That is roughly 79 percent. The current financial burden of detaining those persons Cox estimates costs nearly half-a-million dollars per year for the county. While recovery programs are available through prison, he urges community members to be proactive in anticipating recovery needs before addiction affects victims and the community.
Several local anonymous options are cited by the sheriff, regularly held at Recovery of Chillicothe at its location on 600 Webster Street:
Alcoholics Anonymous is 12 noon on Monday through Saturday and you can call "Charlotte" at 816-898-9675.
Narcotics Anonymous is on Friday at 8:00 p.m. and Sunday-AA is 1:00 p.m.
Codependence Anonymous is Thursday at 10:30 a.m. and you can call "Donna" at 660-734-1292.
North Central Missouri Mental Health can be reached at 660-646-6872.