LIVINGSTON COUNTY, Mo. – Formal charges have been filed on a couple, held by Chillicothe Police, after an incident reported Wednesday afternoon.
Officers investigating at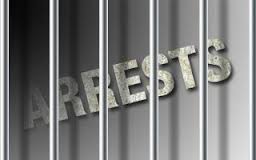 theft in the 1000 block of Graves Street arrested Michelle Neal of Chillicothe and Jeremy Sims, 32, of Bethany. Neal has been charged with burglary in the first degree and has a $1,000 bond, while Sims was charged with misdemeanor stealing and his bond was set at $500.
No court date has been set of either defendant.