LAFAYETTE COUNTY, Mo. – An initial arraignment was held Wednesday, for a man and woman charged with felony offenses in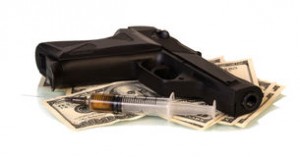 Lafayette County.
Nathan Alan Thompson, 37, of Malta Bend and Chassity Nicole Little, 30, of Waverly, entered a not guilty plea to a felony count of delivery of a controlled substance. Thompson also pleaded not guilty to unlawful possession or transport of an illegal weapon. Both were arrested after methamphetamine and a handgun were found during a December 22nd traffic stop on Highway BB.
The court set the next hearing for each on December 19th.