CARROLLTON, Mo.– Two Carroll County residents facing identical charges appeared in court this morning in Carrollton.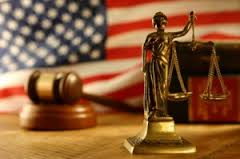 Dakota Shannon, 22, and  Blake Mason, 18, are both charged with assault in the second degree. According to a probable cause statement, the two suspects were at a party July 24, 2015, when an altercation broke out between several individuals.
Mason and Shannon are charged with assault after an individual was sent to a hospital and suffered a broken jaw and nerve damage to his lower lip. The victim required surgery which required two plates and six screws to repair his jaw.
Shannon is scheduled to appear back in court for a hearing July 13, 2016 at 1:30. Mason will appear again for a hearing June 8, 2016, at 9 a.m.
Colten Dean Wellman, 21, is set to appear in court June 9, 2016, at 1:30 in the afternoon for a hearing in Carroll County.