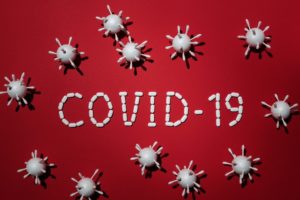 MARSHALL — With its newly developed system to share coronavirus hot spot areas and to provide guidance to residents, Saline County health official issued a "yellow" alert for those living in the city of Marshall Friday afternoon. In a three-day span, 33 more cases of COVID-19 have been added to the county's 464 total.
A map  that sections the county into five regions  provides residents a snapshot where infection rates are increasing and what they can do to guard against it. A chart explains the levels of risks — from Level 1 "green" of minimal Covid infections to a Level 5 "red" of a statewide shutdown. A Level 3 "yellow" signifies a significant increase in COVID-19 cases within a week. It also provides recommendations, like limiting in-person dining at restaurants and screening workers and/or customers before entering facilities. The rest of the county remains at a Level 2, a low risk.
Saline County Health Department Administrator Tara Brewer says the system, implemented last week, allows residents to "see what we are seeing." She says this week's cases are mostly concentrated in the Marshall area, but last week Sweet Springs was a focus. The transmission of the virus is through community spread, she says.
"What we are seeing is that it's (being transmitted by) work to home, home to work," Brewer explained to KMZU. "So, Dad brings it home from work. The wife ends up getting it from him, and then she takes it to work. And then, we just repeat the process. We've seen that quite a bit."
Among the county's total, 391 have recovered and 7 have died.