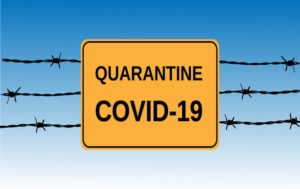 The Kansas City metro has added a staggering 700 cases to the roster Friday.
Two more COVID-19 deaths and 75 positive cases have been confirmed in Lafayette County as of Friday, bringing the county's total to 219 active cases.
Carroll County Health Department shows a total of 47 active COVID-19 cases with eight deaths and three hospitalizations. The county has seen 271 total confirmed cases since the beginning of the pandemic.
Ray County is reporting 37 active cases with two deaths in the county to-date.
Pettis County has 512 active cases to-date with 19 currently hospitalized.
Livingston County, which began the month with 232 new cases throughout this month. Currently, there are 39 active cases and the county has seen 17 hospitalizations and 11 total deaths.
Missouri has seen an additional 13,158 new cases of COVID-19 in the past week and 98 deaths due to the pandemic.