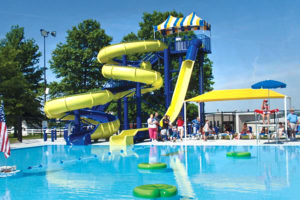 HIGGINSVILLE — A positive case of COVID-19 has been confirmed from an individual who attended Higginsville Family Aquatic Center on Sunday, July 5, from 2:30 to 4:30 p.m.
From its Facebook page, Lafayette County Health Department is asking people who were at the pool during that time to monitor for Covid-related symptoms, which typically appear in a 2- to 14-day window from exposure.
Those with symptoms should be tested or contact their doctor, the health department says.
Symptoms include fever, headache, chills, nausea/vomiting, muscle aches, runny nose, sore throat, loss of taste/smell, diarrhea, stomach pain, cough and shortness of breath.
For testing site information, call the health department at 660-259-4371.