CALDWELL COUNTY, Mo. – A Cowgill man faces criminal charges once he recovers from injuries sustained in a rollover crash in Caldwell County Saturday night.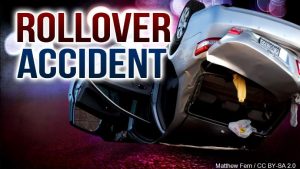 Emergency personnel responded to the crash on East 500 County Line Drive, West of Southeast Red Brick Road just after 9:00 last night. The Missouri Highway Patrol crash report says Anthony Vansel, 38, was westbound before traveling off the South side of 500 Line Drive, striking an embankment and a fence before overturning. Vansel was transported to Liberty Hospital with serious injuries.
The report alleges Vansel was driving while intoxicated, in a careless manner and operating a vehicle that was not insured at the time of the crash.