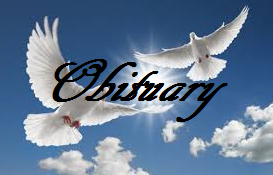 Coy Edward Ireland, infant son of Jared and Whitney Ireland, died Wednesday, December 26, 2017.
Funeral services will be held on Saturday, December 30, 2017, at 11:30 a.m., at the Lindley Funeral Home in Chillicothe, Mo.
Friends may call at the funeral home on Friday, December 29, 2017, from noon until 8:00 p.m. Burial will be held at Resthaven Memorial Gardens.
Memorial contributions may be made to the Ronald McDonald House and may be left at or mailed to Lindley Funeral Home.