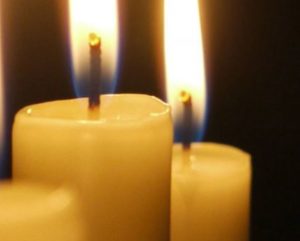 Craig A. Corn, 66, of Odessa, Missouri passed away on Friday, July 5, 2019 at his home.
Per Craig's wishes, cremation. The family has entrusted cremation to the Ralph O. Jones Funeral Home, 306 S. 2nd St, Odessa, MO, 64076, 816-633-5524.  The family will host a Celebration of Life at a later date.  Memories of Craig and condolences to the family may be left at www.ledfordfamilyfh.com or on our Facebook Page.
Craig was born on September 22, 1952 in Lexington, Missouri to Paul and Ruth (Dahl) Corn.  He graduated from Odessa High School in 1973.  He worked for Advanced Industries and M&M Golf Carts.  In addition to spending time with friends and family, Craig enjoyed being a mechanic, tinkering, but most of all, spending time with his grandchildren.
Survivors include two daughters both of Independence, MO Crystal Corn and Roxann Dell and husband Andrew; two grandchildren, Hailey Corn and Clayton Dell; two brothers, both of Odessa, MO Mike Corn and Rick Corn and wife Pam; four sisters, Nancy corn of Odessa, MO Diane Barker of Odessa, Deborah Kaat and husband Ralph of Raytown, and Lisa Volskay and husband Randy of Holden, MO.
In addition to his parents, Craig was preceded in death by four brothers, Bill, Dennis, Randy, and John.