COLE COUNTY, Mo. – A car crash in Cole County this afternoon fatally wounded a Jefferson City teen.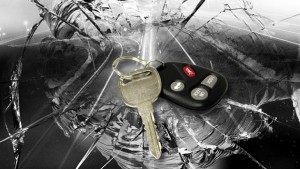 At 3:45 p.m. Monday, April 4, 2016, Mathias D. Bennett, 18, and a passenger, Kristian L. Estes, 17, were heading eastbound on Henwick Lane, just 5 feet east of Morning Star Lane, when the vehicle traveled off the left side of the roadway and overturned, hitting a utility pole and ejecting both Bennett and Estes.
Bennett was transported by ambulance to St. Mary's Hospital, where he was pronounced dead. Estes was taken to University Hospital for treatment of serious injuries.