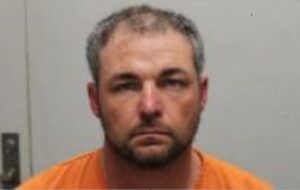 CHILLICOTHE, MO – Arraignment was held last week for an Edina man citing a class C felony for drug possession.
The Sheriff's Office in Livingston County says a charge of drug delivery was filed against the driver of a vehicle involved in a crash, March 31. A press release states that vehicle was towed from the scene of 36 Highway and 261 Road, but the driver had fled the scene. Days later, a Sheriff's Deputy happened to be on scene at the wrecker, where the alleged driver was attempting to retrieve the vehicle. The information alleges, the driver realized the deputy was on scene and tossed an item out of the truck, determined later to have contained methamphetamine, marijuana, and syringes.
A preliminary hearing is set for Jonathan Ryan Prebe, 40, April 21. He is incarcerated at Daviess Dekalb Regional Jail in lieu of $50,000 bond.