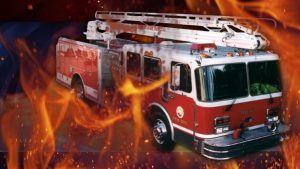 LEETON, Mo – A residential fire last night in Leeton burned most of a multi-story property on North Moulton Street.
Fire crews out of Johnson County spent the better part of 7 hours trying to extinguish the blaze.  They arrived on scene around 10:30 p.m. Tuesday evening, October 25.  No injuries were reported.
An investigation is being conducted by the Missouri State Fire Marshal to determine the cause of the fire.