MISSOURI — Producers that managed to plant a crop during the 2019 season now face another challenge.
Some fields are in different stages of the growing process, making disease control much more challenging and time consuming.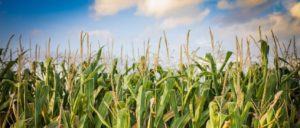 According to the University of Missouri (MU), a there is a tool known as the 'Disease Triangle'  that illustrates the relationship of environment, a potential host and a pathogen. This helps to provide producers with a clearer picture of how certain foliar diseases can occur and spread within the field.
Missouri's two prominent cash crops, corn and soybeans, are susceptible to multiple diseases depending on what period of growth the plant is in. With temperatures and humidity rising, the possibility for diseases becomes more of a reality.
Two of the most common corn diseases are Southern Rust and Gray Leaf Spot. The University of Missouri advises that scouters should keep an eye out for cinnamon to orange-colored, tightly clustered spots on the surface of a leaf as this may indicate a case of Southern Rust.
For Gray Leaf Spot, it may take some time to detect, but looking for small, rectangular lesions on the lower canopy of a plant can allow for better timing of fungicide application.
The primary condition that affects soybeans if Frogeye Leaf Spot (FLS). Small, round lesions occur on the leaves of newly emerged or early-growth plants.
More information about cash crop diseases and symptoms can be found at the University of Missouri's Integrated Pest & Crop Management website.