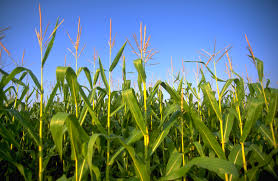 MISSOURI – For the week ending on July 2, the Crop Progress and Conditions Report shows an overall positive outlook. When looking at certain areas of the state, things become a little more complicated.
Temperatures this last week average 72.3 degrees, which is 3.5 degrees below normal. Precipitation average 1.7 inches statewide, which in 0.83 inches above normal. 4.1 days were deemed suitable for fieldwork.
25 percent of corn is starting to show silks and 12 percent of soybeans are blooming, which proves that pollination time is here. Last week, 6 percent of corn showed silks, and 7 percent of soybeans were blooming.
94 percent of soybeans have emerged, compared to 89 percent of last week.
Crop condition varies between the different regions or the state.
Corn Condition by District: July 2, 2017
| | Very Poor | Poor | Fair | Good | Excellent |
| --- | --- | --- | --- | --- | --- |
| Northwest | 2 | 4 | 18 | 66 | 10 |
| North Central | 1 | 4 | 49 | 39 | 7 |
| Northeast | 1 | 6 | 22 | 53 | 18 |
| West Central | 1 | 6 | 24 | 66 | 3 |
| Central | 5 | 9 | 16 | 63 | 7 |
| East Central | - | 4 | 20 | 67 | 9 |
| Southwest | - | - | 60 | 40 | - |
| South Central | - | 2 | 39 | 41 | 19 |
| Southeast | 2 | 6 | 29 | 41 | 22 |
Soybean Condition by District: July 2, 2017
| | Very Poor | Poor | Fair | Good | Excellent |
| --- | --- | --- | --- | --- | --- |
| Northwest | 3 | 5 | 29 | 57 | 6 |
| North Central | 2 | 5 | 43 | 45 | 5 |
| Northeast | 1 | 5 | 39 | 46 | 9 |
| West Central | - | 1 | 30 | 64 | 5 |
| Central | 4 | 7 | 20 | 66 | 3 |
| East Central | - | - | 19 | 73 | 8 |
| Southwest | - | - | 43 | 57 | - |
| South Central | - | - | 37 | 42 | 21 |
| Southeast | 5 | 10 | 28 | 39 | 18 |