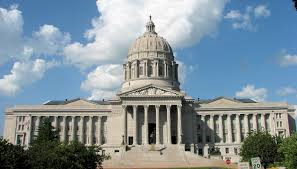 Every year in July the Cooperative Youth Conference and Leadership Experience is held in Jefferson City for high school students sponsored by Farmer's Electric Cooperative.  Among the 98 students attending this year's conference were Dawson Bradley of Utica, Kaleigh Neal of Braymer, and Madelyn Warren of Dawn.
Communications Manager, Chasity Anderson with Chillicothe's Co-op recently spoke with KMZU's Andy Campbell about the event.
The conference lasts for three days and provides experience in political matters.  The students hear nationally renowned speakers, participate in creating a bill, and build cooperatives.
An essay contest, decides which students will be sponsored every year.  Another contest is coming up in December, 2015 or January, 2016.
For more information visit fec-co.