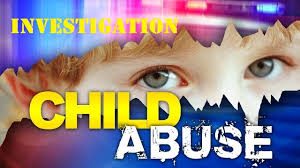 RICHMOND — A Ray County man is in custody on a dozen charges stemming from alleged child abuse. Tye Wesley Smith-Gaines, 28, of Henrietta, is charged with nine counts of child abuse, two counts of second-degree child endangerment and one count of tampering with a witness in a felony prosecution for incidents allegedly occurring in November 2020 and March 2 of this year.
Ray County Sheriff's deputies were called on March 3 after school personnel noticed fresh bruises on a student's face. The 8-year-old child allegedly told investigators, "Dad choked me." He struggled to breathe, he said, and then was slammed against a door and chair. "(The boy) stated his body felt like it was broken, but it wasn't," Sgt. Amy Sisson's probable cause statement says. The victim also told investigators of another occasion when Smith-Gaines allegedly punched him twice in the ribs, slammed him into a chair and choked him once again. A sibling who witnessed the altercation corroborated the boy's claims, according the statement.  While choking the boy, she told investigators "Daddy said, 'Do you want to get killed?' and 'liars die.'" She, too, claims was choked by her father once, about 10 months earlier.
The children told authorities they were locked out of their house and went to a neighbor's house on March 2. It was a day after an individual called the child abuse hotline against Smith-Gaines.
The siblings also told investigators they saw their father point a gun at his head in an altercation with their mother. Court documents indicate she is not present in the home. Smith-Gaines moved from Colorado to Henrietta in November 2020, court documents say.
The boy told investigators he was instructed to lie, not tell police and say that he just got a spanking.
Smith-Gaines' bond was reduced to $50,000 cash on March 23. He is being held in the Ray County Jail. A pre-emptory docket hearing is scheduled for 8:30 a.m. April 20 in the Associate Division of Eighth Circuit Court in Richmond.