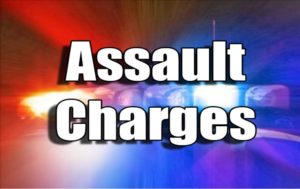 GALLATIN — Bond is denied and a warrant is issued for a Galt, Mo. woman who allegedly beat up her mother at a wedding last Saturday.
Amber Gann, 27, is charged with first-degree domestic assault which allegedly occurred Aug. 8 at the Spillman Event Center in Jamesport. Bystanders at the wedding had to physically restrain Gann to stop her from repeatedly kicking and punching her 44-year-old mother in the face, according to court documents. The victim received a broken nose and multiple facial fractures, severe enough to require surgery. Gann, who was allegedly drunk, also threatened she was "going to kill" the victim, court documents say.
The probable cause statement by the Daviess County Sheriff's office was filed on Aug. 10. A warranted was issued on Wednesday. Gann is currently not in custody.