An Odessa resident, 60-year-old David Lloyd Ward Jr., died on Sunday, June 2.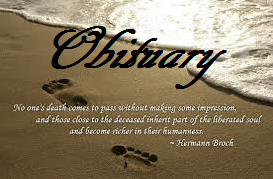 Celebration of Life will be held at 11:30 a.m. on Monday, June 10, at Ralph O. Jones Funeral Home in Odessa.
Visitation will be held from 10:30 a.m. to 11:30 a.m. also at the funeral home.
Inurnment with military rites will follow at the Missouri Veteran's Cemetery in Higginsville.
Memorials are suggested to the Wounded Warrior Project.