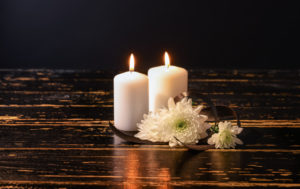 David Wendell Jones, 88, of Dawn passed away Sunday, June 6, 2021 at the Universty of Kansas Medical Center in Kansas City, Kansas.
David Wendell, son of David William and Mary Hughes Jones, was born on November 7, 1932, in Dawn, Missouri. He graduated from Mooresville High School in 1950. On March 24, 1953, David Wendell married Ellen Jones in Lamar, Missouri. David Wendell and Ellen were married for 65 wonderful years.
Shortly after he was married, David Wendell began serving his country in the United States Army during the Korean War. After he returned home from the military, he began his farming operation alongside his father. He thoroughly enjoyed farming, seeking new ways to improve the operation and doing it with his family of multiple generations. David Wendell also served the Dawn community where he lived all of his life, and served on various boards. He was an active member of the Dawn Baptist Church, where he served as a deacon. He was extremely proud of his kids, grandchildren and great-grandchildren and loved having them all home for visits.
Survivors include one son, Charles David (Sherry) Jones of Dawn; four daughters, Maribeth (Eric) Hall, Lee's Summit, Missouri, Carol Ann (Rob) Sykes, Overland Park, Kansas, Karen (Brian) Upton, Dawn, Missouri, and Marlene (Delvin) Jackson, Cameron, Missouri; eleven grandchildren, Emily (Jake) Dawson, Tyler (Caitlin) Jones, Shaeffer Hall, Alec (Shannon) Hall, Meredith (Dylan) Lange, Lauren (Scott Lehane) Upton, Cole Upton, Nathan Jackson, Anna Sykes, Evan Sykes and Nicole Jackson. He recently welcomed five great grandchildren to the family. He was also survived by one sister, Eunice Brade of Charlotte, North Carolina; and numerous nieces and nephews. He is preceded in death by his parents; his wife, Ellen Frances Jones (November 2018), and brother-in-law, Don Brade; sister-in-law, Ada (Burch) Harrington; and brother-in-law, Paul (Margaret Helen) Jones.
Due to current COVID-19 cases in the community, a private graveside service will be held at Welsh Cemetery in Dawn. There is no scheduled visitation. Friends may call the Lindley Funeral Home in Chillicothe from 12 to 5 p.m. Thursday, June 10, or from 12 to 7 p.m. Friday, June 11. In lieu of flowers, the family requests memorial contributions be made to the Dawn Baptist Church and/or Welsh Cemetery. They may be left at or mailed to Lindley Funeral Home in Chillicothe. Online condolences may be made here.