DAVIESS COUNTY, Mo.- A 2 year old child was struck by a vehicle and killed this morning on Route NN, just two miles west of Jamesport.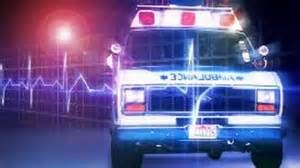 At 11:10 this morning, Gerald R. Souders, 66, was pulling forward to turn out of a private drive when he hit the 2 year old boy. Daviess County Sheriff's Department and Jamesport First Responders arrived on scene. The toddler was pronounced dead on scene by the acting Daviess County coroner, Deputy Robert Mazur.
The boy's body was transported to McWilliams Funeral Home in Gallatin.