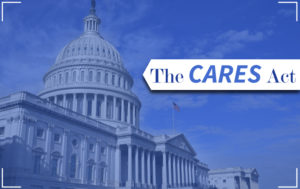 GALLATIN – In a news release Saturday, Daviess County Commission announced the county is receiving CARES Act funding for businesses, non-profits and other entities.
According to the release, the grant funds will cover expenses incurred due to the COVID-19 pandemic from March 1 – December 31, 2020. The first application period ends Aug. 11, while the other periods end Oct. 13 and Dec. 15.
Some reimbursement items include but are not limited to rent or mortgage interest and utilities for any time a business was closed due to the shutdown, or expenses for cleaning supplies and masks. Some payroll expenses can be reimbursed as well, according to the release.