SEDALIA, Mo. — Today is KMZU's Kingsville Livestock Auction day at the Missouri State Fair.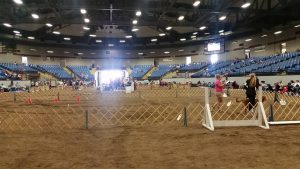 We started our day by talking with a couple of girls at the 4-H dog show in the Mathewson Exhibition Center. Kaydence Coram from Linn County, and the Shafter 4-H club talked with us about her dog Bear. Taylor McCumber from Hale and the Liberty 4-H club also talked to us about her three dogs. Both of the girls told us about the three different events they participate in with their dogs. This was Kaydence's first year showing at the Missouri State Fair, but Taylor has been doing this for many years.
We spoke to three 4-H members at the 4-H building. Jacob Byers from New Boston, and the Shelby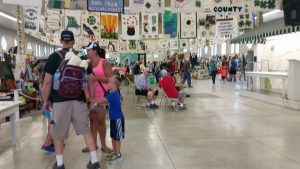 4-H club explained his robotics demonstration, and told us about the 12 different projects he is signed up for this year. Dalton Seabaugh and Steven Peters from the Tilsit 4-H club won 1st and 2nd place in the 4-H BBQ chicken grilling contest.
Alexa, Tucker, and Allie Anstine talked with us about the Kingsville Livestock Auction. At the sheep barn, Jaycey Cook from Hamilton, and Elitza Crouch from Chillicothe talked with us about their sheep. We finished the day with talking to 3 4-H members about their goats and other projects. Cheyanne Anderson spoke with us about her goats, lambs, and dairy cows. Jordan Lysinger told us about his goats, baking goods, and cured ham, and Renee Poole also talked about her goats and cattle.