WASHINGTON,d.c. — The United State Department of Agriculture has announced that the deadline for applications for the Rural eConnectivity Pilot Program (ReConnect Program) has been extended to May 31, 2019.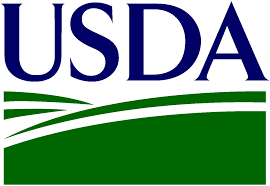 According to press release Wednesday, Bette Brand, Administrator for Rural Business Service and Acting Administrator for Rural Utilities Service,was quoted talking about how much interest in the program was received and how the USDA is ready and willing to get to work.
"We've seen such strong interest in ReConnect from rural telecommunications providers and utility cooperatives, that we want to be sure there's enough time for them to put solid applications together for these innovative funding opportunities," Brand stated, "The USDA team stands ready to assist with engineering and business plans, to be sure these new Federal funds are as impactful as possible."
The USDA will also be hosting webinars to provide further technical assistance to applicants.
These webinars cover general information about the program as well as input from experts ready to help potential applicants.
Both webinars are open to the public and are set for Thursday, February 7 and Wednesday, February 13, at 2:00 p.m.
For more information about the ReConnect Program, visit the USDA's website.