MISSOURI — The Missouri State Fair is approaching and so are some deadlines for livestock.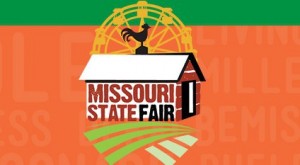 The fair begins in 48 days and approximately 30,000 exhibitors compete at the Fair each year.
Exhibitors should take note of the following upcoming critical entry deadlines:
June 21: Fine Arts: Missouri Top 50
June 28: Society Horse Show
July 1: 4-H/FFA and Open Livestock Entries
July 15: Queen Contest
July 19: Agriculture: Country Hams
July 19: Fine Arts: Amateur/Professional Division, Missouri Junior 50, Photography, and Porcelain
July 19: Home Economics: Foods, Household Arts and Preservation
July 25: Equine: Draft Horses, Draft Horses Pull, Pony Pull, Gypsy Horses
July 25: Miscellaneous: Opening Day Parade, by 5 p.m.
July 31: Agriculture: Dairy Products
July 31: Miscellaneous: Barbecue Contest
More information on the rules and regulations for entry for the 2019 Missouri State Fair, which will be held Aug. 8-18, in Sedalia, can be found in the online Premium Guide.