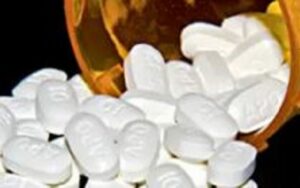 Local law enforcement agencies continue to  warn residents counterfeit pills may be circulating in the area.
Livingston County Sheriff is the latest to cite Drug Enforcement Administration information blaming criminal drug networks that mass-produce the pills and market them online to the American public. The pills are made to look like prescription opioids. The DEA says all pills purchased outside of a licensed pharmacy are illegal, and possibly dangerous to health and life.  The Sheriff's post indicates fake drugs are "most likely" present in the area.
The number of fake pills seized by law enforcement in fiscal year 2021 is around 369% higher than what was seized in 2019.