UPDATE (11/01/2017 12:40 p.m.) — According to a crash report, a Miami resident was involved in a single vehicle crash this morning, causing fatal injuries.
31 year old Cynthia Burton has been identified as the driver. At 7:20 a.m., Burton's vehicle traveled off the right side of  of 24 Highway, returned to the highway and skidded sideways. The vehicle then returned back to the roadway and went off the right side again, causing the vehicle to rollover multiple times. Investigators found that Burton was not wearing a seat belt at the time of the crash. 
Burton was pronounced dead  at the Carroll County Memorial Hospital. The Carroll County and Saline County Sheriff's Department assisted in the incident.
CARROLL COUNTY, Mo. — KMZU News has confirmed reports of a single-vehicle crash on 24 Highway in Carroll County.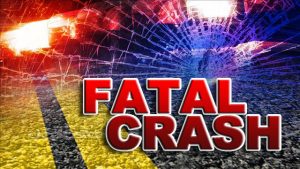 A spokesperson for the Highway Patrol said that one vehicle was involved in the accident, which reportedly occurred around 7:30 a.m. Wednesday and that there was a single fatality. The identity of the driver will be released later Wednesday.
The crash reportedly happened on 24 Highway, east of Carrollton. The roadway is not obstructed, however crews were still at the scene clearing the accident.
This story is still developing. Refresh this page for the latest update.