A Chillicothe resident, Deanna "Nan" Ruth Meek, 76, died Saturday, August 17, 2019.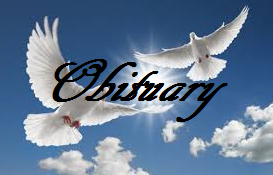 Funeral services will be held at 10:00 a.m. on Wednesday, August 21, 2019 at Calvary Baptist Church in Chillicothe. Visitation will be at Lindley Funeral Home in Chillicothe from 6:00 p.m. to 8:00 p.m. on Tuesday, August 20, 2019. Friends may call at the funeral home from noon to 8:00 p.m. Tuesday. Burial is in Edgewood Cemetery.
Memorials may be made to Forrest O. Triplett Animal Shelter and may be left at or mailed to the funeral home.