BENTON COUNTY, Mo. – A Wisconsin rider was flown to Columbia after crashing his Harley Davidson in Benton County Saturday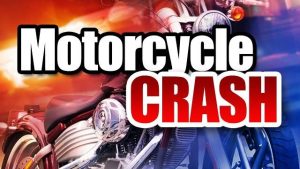 evening.
According to the Missouri Highway Patrol, the crash occurred around 6:30 on northbound Highway 65, just South of Rabbit Run Road.
Frank Schnolis, 72, of Adams, Wisconsin, received serious injuries when his bike hit a deer in the roadway.