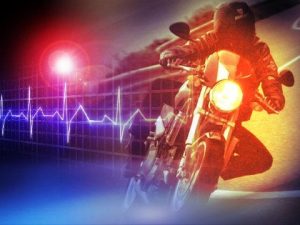 SALINE COUNTY Mo. – A one vehicle accident in Saline County Monday, April 10, 2017 injured two local residents.
The Missouri State Highway Patrol reports Robert E Benjamin, 56, of Malta Bend, Mo. was northbound on Highway EE at 200th Road about 1:40 p.m. when the motorcycle struck a deer in the roadway.
Benjamin was ejected from the bike which continued on before coming to rest in the roadway facing North.
Passenger 61-year-old Linda A Adcock, 61, of Marshall, Mo. was also injured. Both subjects were taken to Fitzgibbon Hospital for treatment.